BTS on our Rukske Shoot with one of our favorite fragrance curators, Sir Candleman.
---
SPILL THE WAX with SIR CANDLEMAN
Welcome to our SPILL THE WAX series, where we delve into the fascinating world of fragrance. This time with the brilliant mind behind the flourishing fragrance and candle community known as
@sircandleman
- join us as we unravel the scented tapestry of Kudzi's...
---
SPILL THE WAX with Murielle / @murielletelio
Join us as we take a peek inside the world of Murielle Telio @murielletelio an actor, writer, painter and director. After growing up in New Orleans and moving to Los Angeles, she finds inspiration in the grit and darkness of the city and its history. 
RUKSKE: In your writing, do you ever use the sense of smell?
Murielle: Honestly, there's really no telling what will spark an inspiration to write, but it can definitely be a whiff of a perfume I get walking by someone, a...
---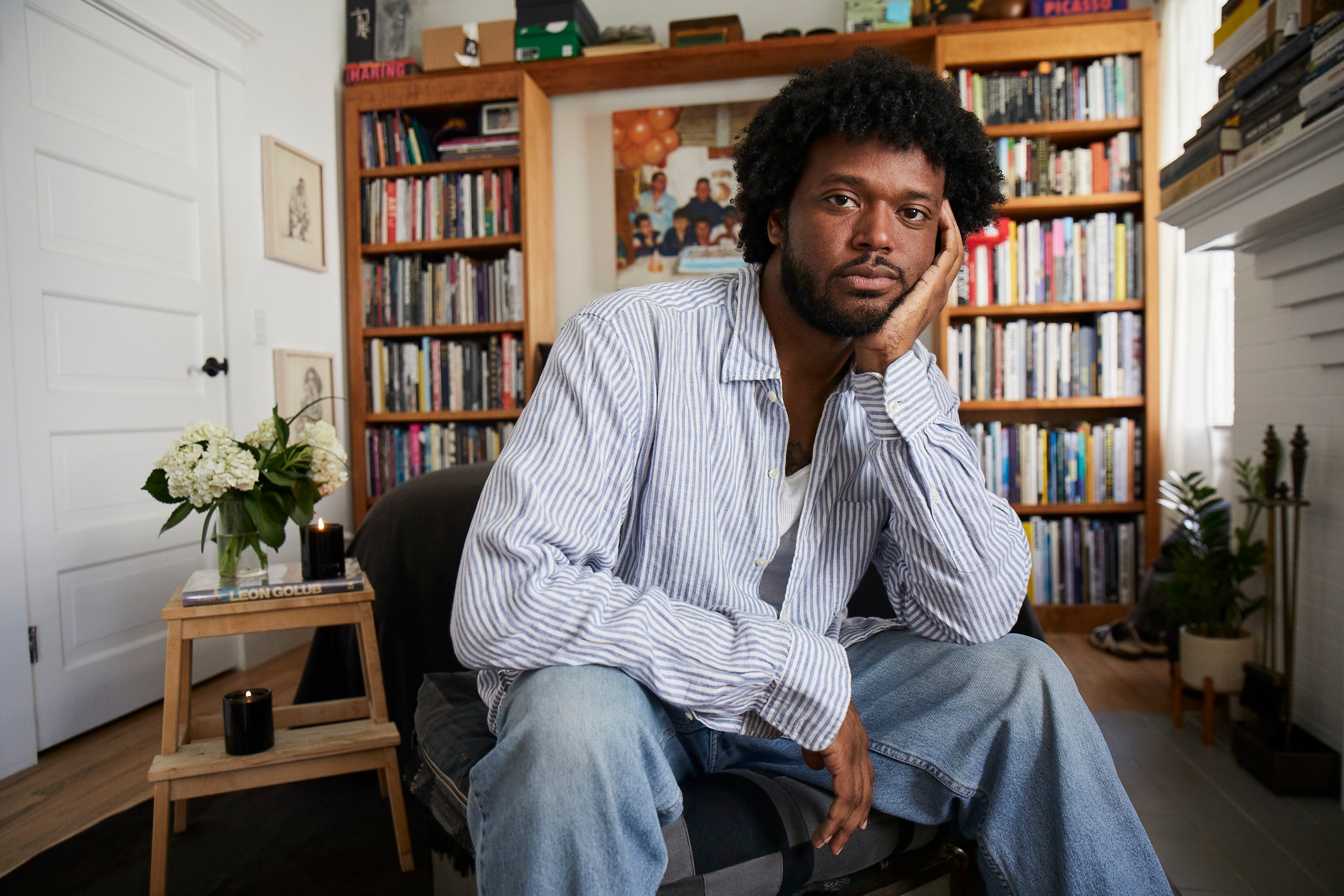 SPILL THE WAX x AJ GIRARD
AJ Girard is known for many things - curator, cultural strategist, community educator and lover of art books and sneakers. We visited @_ajgirard 's personal sanctuary filled wall to wall with art and art books, family artifacts - a living alter to the experiences and places he's had. AJ has carved out many paths in the community and beyond - recently finding himself curating at @lunaluna - continue reading as we chat about all things fragrance, art, and how he stays grounded through it all. 
RUKSKE: Think of your favorite artist or...
---
SPILL THE WAX x LEANNE CITRONE
We sat down with longtime friend, social media chef, and holistic nutritionist Leanne Citrone to chat all things food, the scents that define her approach to cooking, and the grounding rituals she relies on to unwind. . . .
RUKSKE : When it comes to food and cooking, do you gravitate more toward bright, zesty scents or deep and savory? 
Leanne : The recipes I share and even the simple weekly meals I make for my family are always driven by seasonal cooking; you can find me...
---