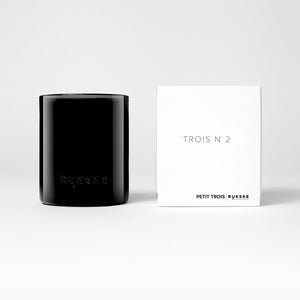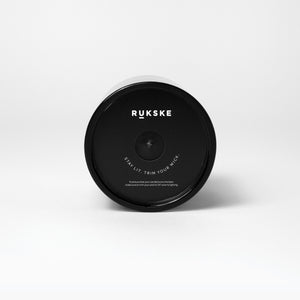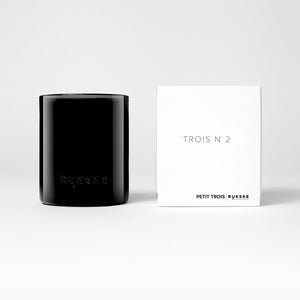 TROIS No.2
The second of our collaborative scents with Chef Ludo Lefebvre is TROIS No. 2, which was created to enhance the atmosphere at Petit Trois. This scent is intended to accompany the classic French cuisine of a Parisian bistro — the height of casual excellence and everyday decadence.

Rich, transportive, and capable of calling to mind the French capital from across the Atlantic, you will want to take your time and linger with TROIS No. 2. The base of vetiver, vanilla flower, patchouli, and musk allow the heart of amber, jasmine, and cedarwood to shine. Notes of grapefruit, nutmeg frankincense, and bergamot top the scent, which is rich yet sweet.
TROIS No. 2 is the epitome of matter-of-fact elegance. Think of the ways that life's exclusive luxuries are meant to be enjoyed — a small bit of caviar atop a cracker, a meticulously prepared oyster with mignonette, a sip of a collector's prized vintage, or the first moment your spoon breaks through the caramelized top of a crême brûlée. Each of these experiences calls for mindfulness to capture the essence of the delicacy, while the beauty of the experience is in its fleeting actualization. TROIS No. 2 channels the joie de vivre that has been mastered by the French to give everyday moments a whiff of luxury.

TOP: GRAPEFRUIT / NUTMEG / FRANKINCENSE / BERGAMOT
HEART: AMBER / JASMINE / CEDARWOOD
BASE: VETIVER / VANILLA FLOWER / PATCHOULI / MUSK