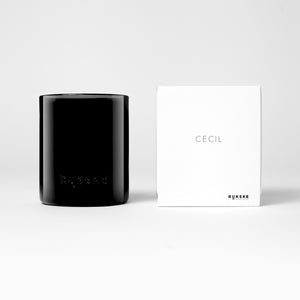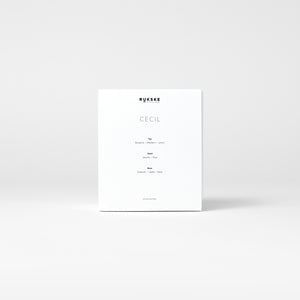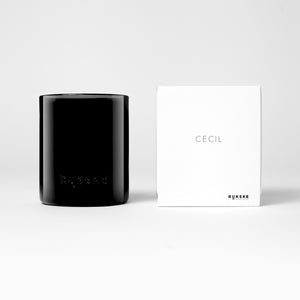 CECIL
The creative versatility of CECIL serves as the perfect testament to its inspiration, photographer and costume designer, Cecil Beaton. From a cursory first glance at the ingredients, you might expect the scent of this concoction to be
a contradiction
— and yet nothing could be further from the truth. What we mean to say is that the creative iterations of the ingredients could never be adequately explained; after all, creative genius must be experienced rather than explained.
CECIL's top notes of peach, mandarin, litchi, and bergamot set the stage with the semblance of fruitiness. Yet the middle notes of cutting jasmine, white lily, lily of the valley, and plum moderate the
pleasure of a sucrose undertone
to the gentle lull of a fruit infusion. The base of vetiver, amber, musk, and vanilla transform the fragrance to an understated bouquet that is equal parts clean, refreshing, and conveys depth.
Though the fragrance goes down as easily as a peach bellini, it adapts to the mood long after
the sun goes down.
Indoor or outdoor, from the beach to the mountains, on a relaxing evening at home or a date night-in with your partner, Cecil is perennially prepared for the occasion. That's the thing about CECIL — it delivers every time.
TOP: MANDARIN / LEMON / BERGAMOT / LITCHI / PEACH
HEART: JASMINE / ROSE / WHITE LILY / LILY OF THE VALLEY / PLUM
BASE: VETIVER / AMBER / MUSK / VANILLA